Welcome to PT. Central Bearindo International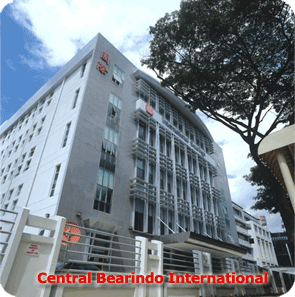 Since 1994, PT Central Bearindo International has grown to be one of the key players in terms of the distribution of bearings and other products that support it. PT Central Bearindo International is the official distributor and exclusive products for the various bearings, conveyor belt, and power transmission products with well-known brands in the world.
We continue to be committed to providing the best to our customers. Our storage warehouse at the head office has been equipped with an automatic storage and retrieval system, which is the best at the moment. By having Intelligent Management System, we can provide quick information in terms of stock items and historical record.
PT Central Bearindo International currently has grown rapidly, with headquarters located in Singapore and has branch offices in Malaysia, Thailand, Vietnam, China and Indonesia. In Indonesia, in addition to the Head Office in Jakarta, we have opened branch offices and stock warehouses in places such as Surabaya, Medan, Pekanbaru, Palembang and continue to plan for the development of branch offices in other regions to bring our services closer to our customers.
The products that we provide is the best products that already have a proven reputation and quality. We are committed to helping your business continuity through strong leadership, high responsibility, quality products and services, the best after-sales service and the performance of a team that has integrity.
Important events in our history:
1994 Establishment of PT Central Bearindo International in Jakarta
1994 Appointed as sole distributor of NACHI bearing in Indonesia
1997 Appointed as exclusive distributor of FBJ bearing in Indonesia
2000 Appointed as authorized distributor of FYH bearing in Indonesia
2002 Apply CENTRYS Inventory system
2002 Appointed as authorized distributor of FAG bearing in Indonesia
2003 Appointed as authorized distributor of NMB miniature bearing in Indonesia
2003 Opening branch office in Surabaya, PT Century Bearindo International
2004 Appointed as authorized distributor of TIMKEN bearing in Indonesia
2006 Opening branch office in Pekanbaru
2008 Opening branch office in Medan
2010 Opening branch office in Palembang
2012 Appointed as authorized distributor of BANDO V-belt and Conveyor belt
2012 Appointed as Channel Partner of ABB, BALDOR, DODGE in Indonesia
2013 Appointed as authorized distributor of SEMPERIT Conveyor belt
2014 Upgrading Inventory system to IB2K
2015 Appointed as authorized distributor of CKD in Indonesia